Well its HALLOWEEN today, so what would be better than a quick DIY round-up of special spooky treats that are fun & delicious!
1. Open Face Spooky Sandwich Faces:
These are such a fun way to serve a healthy treat to your kids, check out the post
here
.
2. Deviled Egg Eyeball:
This site has all the tip and instructions you need to create your own! Check it out
here
.
3. Skull Templates:
Make your own fun decorations that aren't too scary ;) Find the template
here
.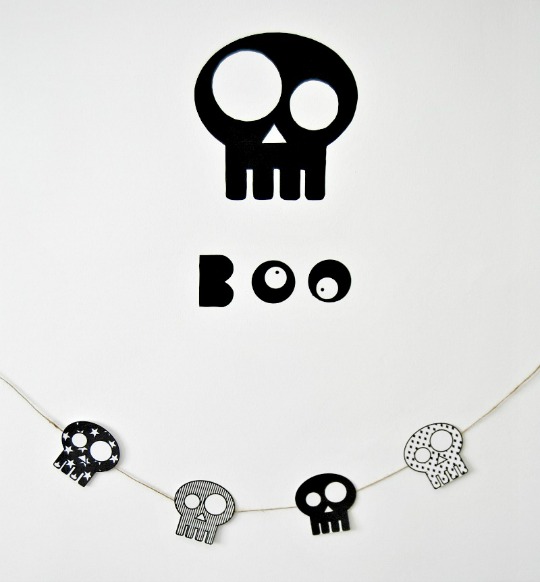 4. Jack-O-Lantern Orange Fruit Cups:
Here is another great healthy snack that is fun and cute replicating a carved pumpkin, instructions found
here
.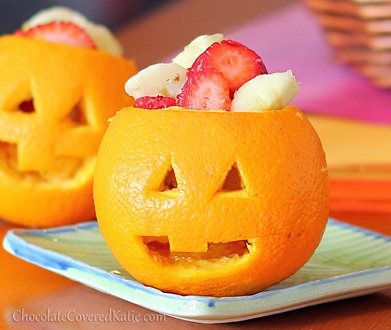 5. Easy Black Bean Spider Web Soup:
This is a spooky way to serve a perfect fall dish using black beans and pumpkin as the key ingredients. Check out the recipe
here
.
6. DIY Skeleton Pregnant Shirt:
I came across this and thought it was too cute not to share & such an easy last minute costume for any pregnant women. Check out tutorial
here
.
7. Pumpkin Cheesecake Brownies:
These look delicious & are the perfect Halloween colors to share for dessert or bring to your party, recipe found
here
.
8. Halloween Plate Decorations for kids:
This is a fun and not too spooky craft to have fun with kids, most likely using the items you already have. Check out material list and tutorial
here
.
9. Yummy Mummy Pizzas:
These look delicious and are fun for halloween, perfect snack or meal paring it with some veggies. Find out how-to
here
10. Meringue Ghosts:
These are actually a healthier dessert treat using egg whites to create a fluffy and airy texture which looks just like a ghost! Check out how to create these yourself
here
.
Happy Halloween, have a safe evening and enjoy it with your family. Be sure not to eat too much candy ;)